LF epoxy – Antifriction epoxy
INTERNAL LINING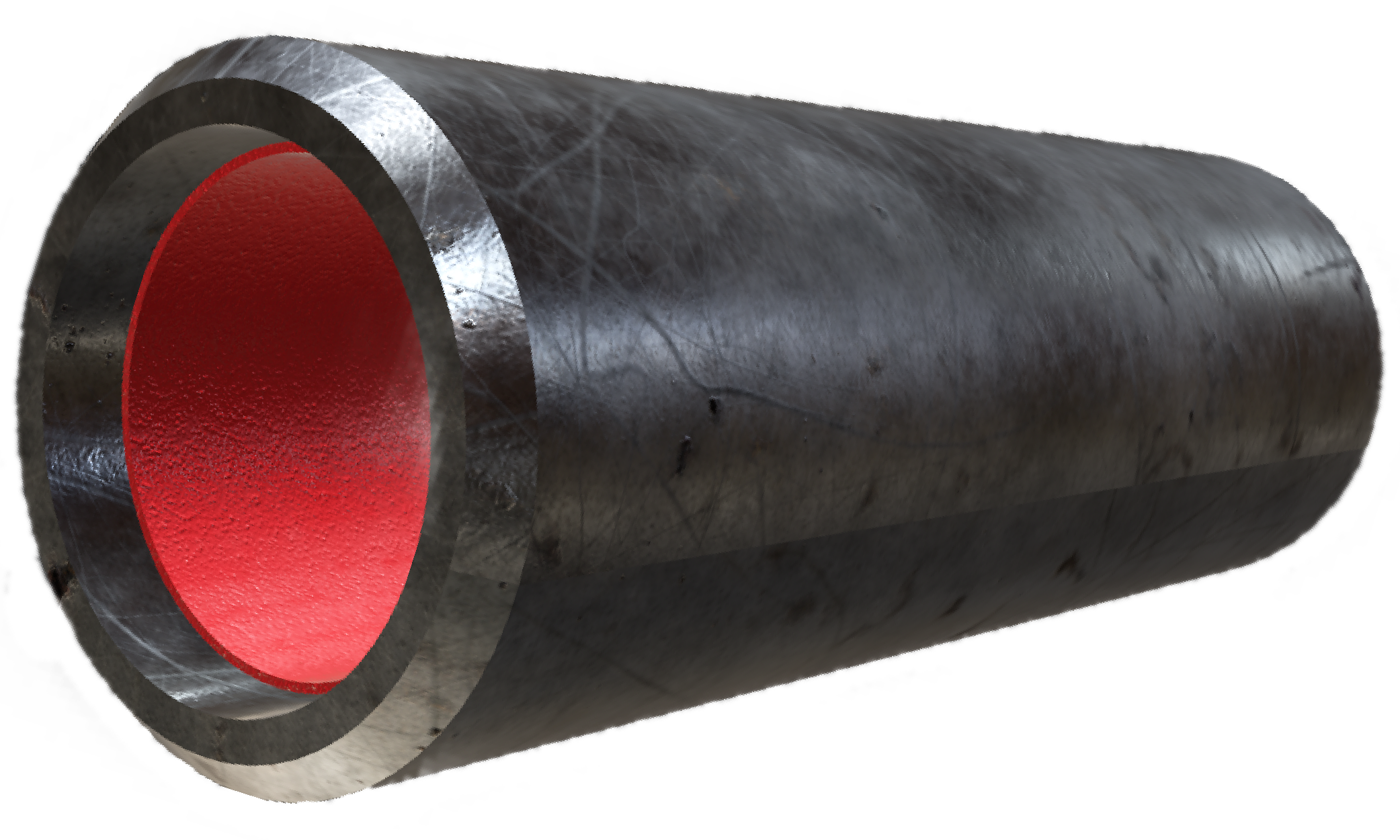 LF Epoxy lining combines outstanding application characteristics with good corrosion protection, anti-friction property and chemical resistance. The film helps pigging and hydrostatic tests on the pipe, it provides a considerable improvement of the gas flow in service, avoiding the carried product to be contaminated by mill scales or scales deriving from chemical and physical degradation of the steel substrate. The considerable long term advantages are referred to pumping costs of the product, and to a long term protection against corrosion. This coating is recommended thanks to its relatively low thickness and to the high performances offered.
Long-term anticorrosive protection
Offers significant long- term advantages in relation to the product's pumping costs, together with long-term protection from corrosion.
Very good mechanical protection
Facilitates pigging operations,
Facilitates tests on piping,
Significant increment in the service gas flow.
Other advantages of LF epoxy coating
Avoids contamination of the transported product caused by lamination slag or compounds deriving from the chemical/physical deterioration of the piping's steel surface.
Small and large pipes
Standard and special fittings
Wide radius bends
Flanges
Valves
Field joints
Custom pieces
SURFACE PREPARATION : The steel surface is thoroughly cleaned and blasted.
ANTIFRICTION EPOXY : Application of bi-component low friction epoxy by spray or using a turbine.
SHIPMENT PREPARATION : Final inspection is carried out in our internal laboratory when the goods are fully produced, packed and in all respects ready for shipment.
LF EPOXY PROCESS
INSPECTION AND TESTING
These are merely approximate values adjustable according to clients' requirements.
| Property | Test Description | Typical Values |
| --- | --- | --- |
| Resistance to: (cross cut test Grade 0) | UNI-EN 10301 | Free of defects: water immersion, gas pressure variation, hydraulic blistering, chemical resistance to hydrocarbons |
| Impact | UNI-EN 10301 | 9J (ball diameter 12.7mm) |
| Neutral salt spray | UNI-EN 10301 | 3mm max of corrosion, no blistering, cracking and staining |
| Bending | ASTM D522-88 | No alteration by 13mm diameter |
| Bending (angle 180°) | ISO 1519 | mandrel 3mm diameter: no peeling after pulling |
COATING CAPACITY
Pipes:
Diameter from 1/2" to 120"
Maximum unit length 13.5 meters
Maximum unit weight 15,000 kg.
Joints and/or custom pieces: (bends, tees, reducers, flanges, etc.)
Maximum size 3.0 x 3.0 x 13.5 meters
Maximum unit weight 15,000 kg
Maximum thickness of the coating 3,5 mm